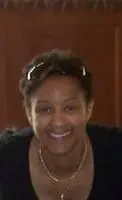 Welcome to my page. I am a resident of the Fox Valley community since 2003; formerly a Madison resident where I worked in community mental health agencies, an HMO setting and in private practice providing various services for individuals, groups, and seminars. I began my career in 1993 after completing undergraduate and graduate degrees at the University of Southern Mississippi where, coincidentally, a certain former Green Bay Packers quarterback also spent his college career.
Over 20+ years, I have worked with children aged 6 and above, teens, couples, and adults addressing issues of domestic violence, relational abuses and parenting, eating disorders, suicidality and self-harming behaviors in addition to facilitating trauma recovery, including military connected experiences. My personal and professional approach to life emphasizes the importance and benefits of learning.
I have been a practitioner of Eye Movement Desensitization and Reprocessing (EMDR) since 1998 earning Certification in 2006. I became an EMDRIA Approved Consultant in 2016 and now provide basic training and consultation throughout Wisconsin and the US, Canada and Hong Kong. Click the link below to find upcoming EMDR Basic Training Events https://www.emdrconsulting.com/training-calendar/
In addition to EMDR, I am able to provide Moral Reconation Therapy (MRT) and Dialectical Behavior Therapy (DBT) individually and in groups.
My primary treatment goal across the spectrum of experiences is to guide you toward a life grounded in the present without intrusions from lingering symptoms. I believe therapeutic success is best achieved through a respectful, direct, and enjoyable clinical relationship.

You can request an appointment with me by calling 920-410-7364 or by email: [email protected] . I look forward to participating in your life's journey.


We are committed to your privacy. Do not include confidential or private information regarding your health condition in this form or any other form found on this website. This form is for general questions or messages to the practitioner.