Welcome to my counseling page!

If life is a struggle and you feel like it is getting harder for you to do things you used to enjoy, I would love to help you get where you want to be. You deserve to be happy and live the life you are meant to live. Sometimes we may need someone to help us travel our path through life and walk with us. If you are anxious, depressed or wondering how you will ever get through your emotional storm, call me and I will ride the wave with you. You are worth the best I can give.

I am a Licensed Professional Counselor. I graduated from UW-Oshkosh with a Master's Degree in Counseling. I also have a Bachelor's Degree in Psychology from UW-Oshkosh and a Bachelor's Degree in Recreation Therapy from UW-Milwaukee. I have been providing treatment for 33 years. Most of my experience has been providing cognitive based treatment for clients with a variety of mental health issues. I have an extensive background in sex offender treatment, providing services for over 25 years at the Wisconsin Resource Center. I also have an extensive background in self-abuse treatment, career and vocational counseling, relationship issues, PTSD and trauma treatment, biofeedback, anger management, thinking errors, criminal thinking, anxiety and depression issues and personality disorders. I have received intensive training in EMDR, Dialectical Behavior Therapy (DBT), Cognitive Processing Therapy (CPT), Men's Trauma Recovery and Empowerment Model (M-TREM), Moral Reconation Therapy (MRT) and Prolonged Exposure Therapy (PE). I have a particular interest in sports psychology and helping athletes overcome mental barriers. I have worked with many athletes over the past 40 years. In addition, I have been an adjunct faculty member at UW-Milwaukee and Fox Valley Technical College. I completed a certificate program in Personal Coaching and another in Cinematherapy.

I was born and raised in Oshkosh, WI. I attended North High School and graduated in 1979. While in college, I participated in track and field, where I was an NCAA All-American pole vaulter. I have also been a college and high school track coach for much of the past 40 years. I am a proud husband and father to 4 wonderful children, with three in college and one in high school. I also have 3 dogs, 1 cat and 2 horses. I enjoy sports, reading, movies, fitness, nutrition/supplements, attending Lifest each summer, where I am a member of the leadership team, and watching my childrens' activities. I also partner with different mental health organizations to assist in their missions.

I have a passion and desire for helping you attain your goals. I will join you on your journey and will work with you to develop a plan that will help you live the life you are meant to live.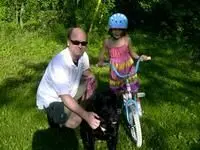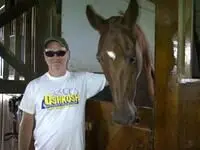 I believe in building therapeutic rapport in order to help you get from where you are to where you want to be. The relationship you build with your therapist can make all the difference in the world when it comes to navigating through the obstacles you face in your life. You will find that I am a person who is a very caring and is dedicated to helping you reach your goals. Please call me at (920)426-8988 or e-mail me at: [email protected] for an appointment. Thank you for viewing my page. Hopefully, I will have the opportunity to help you get to where you want to go.

I currently accept the following insurance: Network Health Plan, United Healthcare, UMR, WEA, TRICARE, Cenpatico, MHS of WI, Anthem Blue Cross Blue Shield, HPS, Children's Community Health Plan, Aetna, Trilogy, Molina, Beacon, Humana, Cigna, iCare, Badgercare and Medicaid. In addition, I am a provider for a number of EAP companies. If you have a different insurance company, please contact me for payment/billing options. If you do not have insurance or wish to pay privately, please contact me for flexible payment options. In addition, I offer secure TeleHealth therapy, so you are able to have therapy sessions without leaving your own home. You can also visit my Psychology Today profile page at: http://therapists.psychologytoday.com/228166

Counseling Rates:

Individual counseling session
60 minutes: $200
45 minutes: $175
Initial Intake Assessment: $250
Group counseling session: $75